People
The name 'Origin Consultants' come from our strong belief that a successful future is built by understanding the past.
Origin Consultants has a unique team, fostering collaboration over a broad spectrum of the built environment. Whether you are looking to craft a new building or need help with the heritage or archaeological aspects of your project, you can expect us to be enthusiastic, hands-on and professional.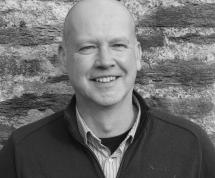 Robin Miller
Director/Building Surveyor/LBP (Level II)
Robin is the Director of Origin Consultants and is a Chartered and Registered Building Surveyor, with accreditation in Conservation, and a Licensed Building Practitioner (Level II).  He is a member of ICOMOS New Zealand and The Institute of Historic Building Conservation.  Robin specialises in the preparation of building condition assessments, schedules of work and specifications and the supervision of work on site, including building contract administration.  He also prepares conservation plans, heritage impact assessments, maintenance plans, accessibility reports for disabilities' access to buildings and sites and health & safety advice for construction projects.
Email: robin@originteam.co.nz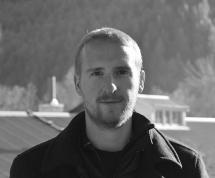 Ben Teele
Building Surveyor/Principal Archaeologist
Ben has an Undergraduate and Master's degrees in Anthropology from the University of Otago and is the Senior Archaeologist based in Queenstown.  Having grown-up in the Wakatipu Basin, he has a detailed knowledge of its history and archaeological provenance. He joined Origin Consultants in 2014 and has a wide-range of archaeological skills having worked as a laboratory analyst as well as a project archaeologist in New Zealand and the UK. He is currently undertaking training as a building surveyor and has worked on a range of heritage projects, including conservation plans, heritage impact assessments, and condition reports.
Email: ben@originteam.co.nz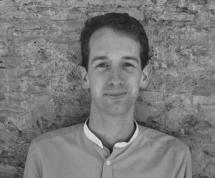 Jeremy Moyle
Archaeologist
Originally from Christchurch, Jeremy has studied at both Otago and Memorial University of Newfoundland in Canada. Based in Origin's Dunedin office, he specialises in the archaeology of buildings and has been working in archaeological and heritage consultancy for the last five years
Email: jeremy@originteam.co.nz
Kirsten Gibbs
Architect UK-Registered
Kirsten has been working on a range of both Heritage & New Build projects, of varying scales, since 2014. She completed her Undergraduate, Masters and Qualification degrees in the UK, during which she found that her interest in discovering and contributing to the character of a place, paired with her appreciation for practical solutions, forms the basis of her enthusiasm for architecture. Kirsten has experience in Design Development (from early conceptual stages to detailed design), overseeing projects through the Construction Stages, carrying out Contract Administration roles & liaising comfortably with Clients / Governing Bodies / Industry Professionals.
Email: kirsten@originteam.co.nz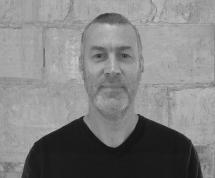 Ryan Cardno
Senior Architectural Designer
Ryan has a B.A.S and B.Arch (hons) from the University of Auckland and is a Licensed Building Practitioner (Class D2). Having grown up in the Southland, he worked in Auckland in large practices before moving back to the South Island. Based in Arrowtown, he has a deep affinity for the environment and specialises in energy efficient and sustainable design. With a wide range of experience from urban design, infrastructure, community, corporate interiors and education to residential multi-unit, passive haus and renovations, Ryan takes projects from the concept level through developed design, resource consent and building consent.
Email: ryan@originteam.co.nz
Association with other professionals
Successful projects require close liaison with other disciplines and we are fortunate to have developed good relationships with a number of associated professionals who share our passion for original, quality design and heritage focus. These include structural, fire and services engineers, topographical, building and quantity surveyors, specialist archaeologists, and historians. We also work closely with Heritage New Zealand Pouhere Taonga and other agencies.
Job opportunities
We are always pleased to hear from like minded professionals if you feel you have skills and experience that would be a valuable asset to our team. Contact office@originteam.co.nz