People
The name 'Origin Consultants' come from our strong belief that a successful future is built by understanding the past.
Origin Consultants has a unique team, fostering collaboration over a broad spectrum of the built environment. Whether you are looking to craft a new building or need help with the heritage or archaeological aspects of your project, you can expect us to be enthusiastic, hands-on and professional.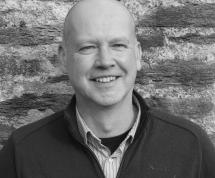 Robin Miller
Director
Robin is the Director of Origin Consultants and is a Chartered Building Surveyor with RICS 'Accreditation in Building Conservation'.  He is a member of ICOMOS New Zealand and The Institute of Historic Building Conservation.  Robin specialises in the preparation of building condition assessments, schedules of work and specifications and the supervision of work on site, including building contract administration.  He also prepares conservation plans, heritage impact assessments, maintenance plans, accessibility reports for disabilities' access to buildings and sites and health & safety advice for construction projects.
Email: robin@originteam.co.nz
Jackie Gillies
Architect
Jackie is a registered architect and member of the NZIA. She established the practice as Jackie Gillies + Associates in 1989. With a Masters in Conservation Studies from York University, UK, Jackie specialises in heritage based projects and has a particular passion for creative re-use of historic buildings.
Email: jackie@originteam.co.nz
Jessie Sutherland
Architectural Graduate
Jessie gained a bachelor of Architecture (Hons) from Victoria University of Wellington with specialised studies in both sustainable design and heritage studies.  Jessie started her working career at Athfield Architects before travelling and working overseas in architecture practices in London and Queensland.  Over the past seven years she has worked on a range of projects from new builds to alterations of historic buildings.
Email: jessie@originteam.co.nz
Andrea Farminer
Principal Archaeologist
Andrea is a Heritage Consultant and Senior Archaeologist for Origin Consultants and manages the Dunedin office. Having worked mainly as an archaeologist and conservation consultant in the UK Heritage industry since the early '90s, Andrea moved to New Zealand six years ago and completed her PhD at Otago University in 2013 examining the diverse relationships between people and places and how these cultivate place-meanings. She also has a post-graduate diploma in building conservation from The College of Estate Management at Reading University.
Email: andrea@originteam.co.nz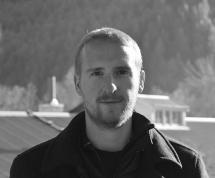 Ben Teele
Senior Archaeologist
Ben has an Undergraduate and Master's degrees in Anthropology from the University of Otago and is the Senior Archaeologist based in Queenstown.  Having grown-up in the Wakatipu Basin, he has a detailed knowledge of its history and archaeological provenance.  He joined Origin Consultants in 2014 and has a wide-range of archaeological skills having worked as a laboratory analyst as well as a project archaeologist in New Zealand and the UK.
Email: ben@originteam.co.nz
Sally Chinnery
Practice Manager
Sally has been with the company since the early days of Jackie Gillies + Associates.  Sally is in charge of all the administration, accounts and day to day running of the company.
Email: office@originteam.co.nz
Association with other professionals
Successful projects require close liaison with other disciplines and we are fortunate to have built up good relationships with associated professionals who share our passion. These include structural engineers, topographical, building and quantity surveyors, archaeologists, and historians. We also work closely with Heritage New Zealand Pouhere Taonga.